Marked "Haviland France" - I love this set. It's very delicate looking.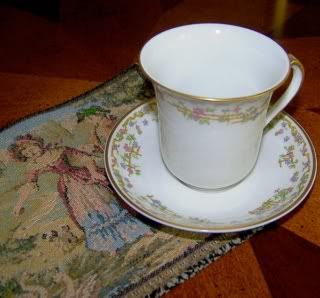 I don't know why, but when I posted my picture, part of this tea set does not show. This was a gift from my husband's mother. She got it while the family was stationed in Japan around 1950. The mark on these pieces read "Nippon Toki Kaisha".




This pretty black, gold trimmed teacup from my mother is one of my favorites. It's marked "Made in Occupied Japan" showing that it was exported to the United States between 1945 and 1952.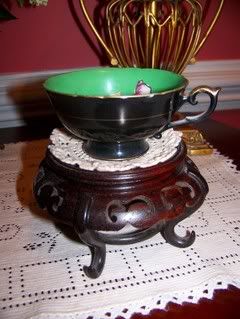 I love the inside of this cup. The colors are so vibrant.