This beautiful Bavarian cup and saucer set is one of my favorites. The china feels like silk. I can't read what the stamped mark says...eyes not that young anymore! The cookbook is from the The Russian Tea Room in New York City where we ate just a couple months before the restaurant closed. Now that it's reopened, I definitely will go back should I get to New York City again. The two eggs are part of my Faberge' egg collection - all reproductions.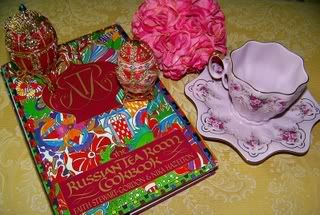 The Chintz set is Royale Garden from Staffordshire in England. The old creamer to the left side is something my mother gave me. The book is The Great Tea Rooms of America and features a tea room where I ate in Dallas...Lady Primrose's Thatched Cottage Tea Room. It's now closed - don't know why because it was one of the most charming places I've ever eaten.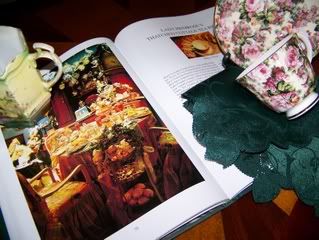 English Bone China set ~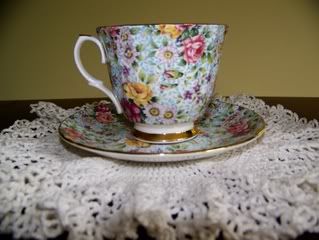 My daughter brought this from London - a little teapot for one.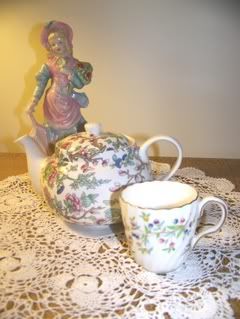 Hopefully,you aren't getting tired of seeing my collection.